ZGEMMA H7S DECODER 4K COMBO: RICEVITORE AIRDIGITAL ZGEMMA UHD HA TUNER TERRESTRE T2 E SATELLITE S2X
Codice: ZGEMMA-H7S € 165,00 (€ 135,25 + IVA)
Non Disponibile
EAN: 8059395880195
Prodotto:

Zgemma H7s Decoder Combo 4K UHD: Zgemma è ricevitore Terrestre/Sat/Iptv supporta risoluzione 2160p.

Codice: ZGEMMA-H7S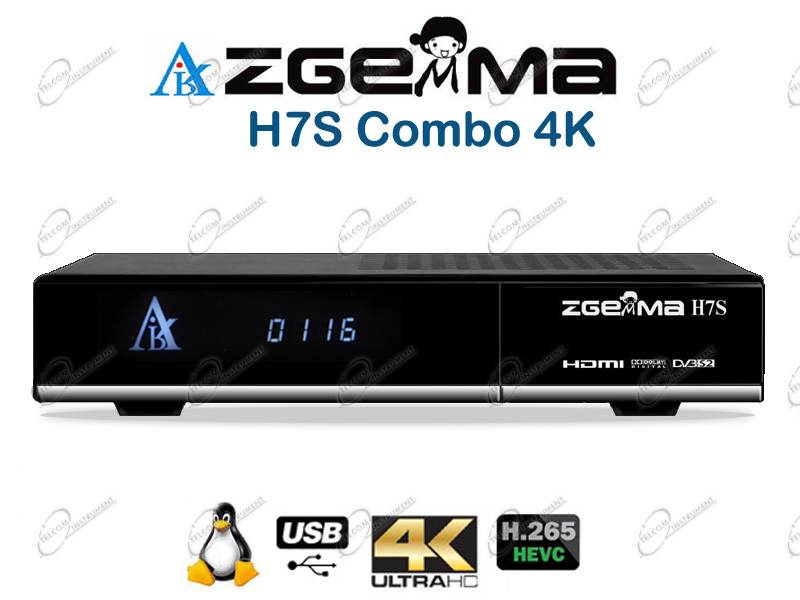 Decoder Zgemma H7S Combo Sat Multistream e Terrestre T2, IPTV e risoluzione UHD 2160p.


Descrizione.
Decoder Zgemma H7s è il nuovo ricevitore Air Digital per la visione dei canali TV con risoluzione 4K e IPTV in alta definizione.
Zgemma-H7 è dotato di Tuenr S2x per ricevere trasmissioni UHD con la parabola e anche i canali tv Feed Multistream.
Per la visione fluida della IPTV, sono: memoria RAM 1GB, memoria Flash 4GB, nuovo processore da 12000Mips su Zgemmastar H7s.
Per collegare il decoder ZGEMMA-H7S al modem internet, è la porta di rete Gigabit oppure la chiavetta Wi-Fi opzionale.




Decoder Zgemma 4K e qualità IPTV.
La qualità della visione tramite IPTV, non dipende in alcun modo dal decoder, ma dalla connessione internet, dalla risoluzione del programma e dalla qualità del server che offre il servizio.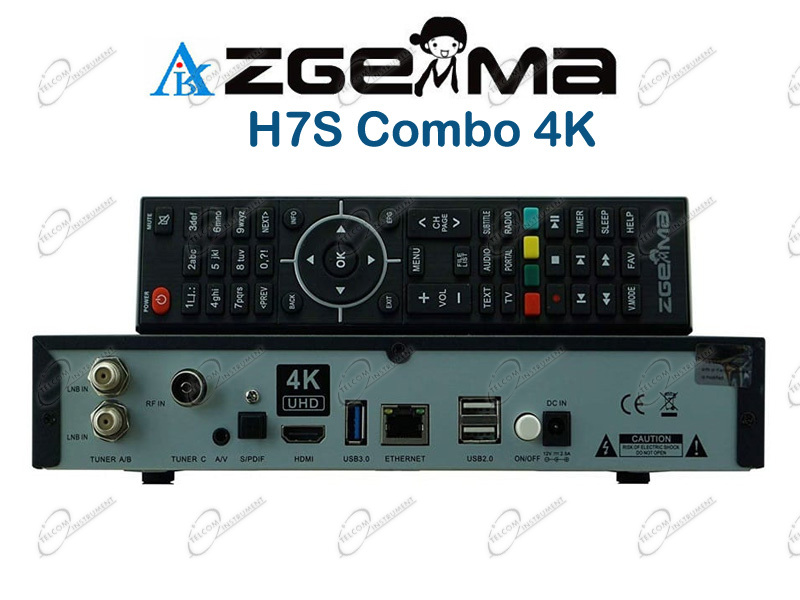 Caratteristiche Tecniche.
Decoder Zgemma H7s;
Compatibile 4K UHD (2160p) e Full-HD 1080p;
Sistema Operativo Linux Enigma2;
Processore Dual Core Alte prestazioni;
Ampia e veloce memoria Flash e Ram;
Supporta IPTV e Multimedia Plug-in;
Due Tuner TV Satellitare S2x e un Digitale Terrestre T2
Supporta tecnologia compressione video HEVX x265;
Connessione internet di rete e wireless (chiavetta optional);
Uscita Video HDMI e CVBS con Audio Stereo (RCA);
Uscita Audio SPDIF Optical;
Prese USB3.0 e USB2.0;
Presa di Rete LAN Gigabit Ethernet 10/100/1000;
Menù multilingua (anche italiano) tipo User-friendly Linux con varie OSD Skin;
Supporta Advanced EPG (Electronic Program Guide?);
Supporta Ricerca automatica e manuale;
Facile e veloce software upgrade da USB o Internet?;
Display LED frontale;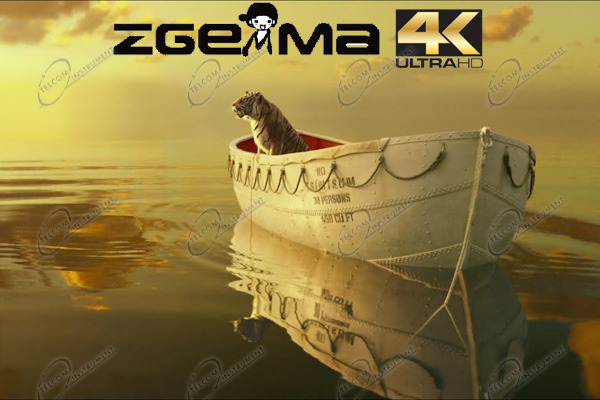 Specifiche tecniche.
ARM Brahma 15 Dual Core 1700Mhz 12K DMIPS;
BCM7251S Dual Core Mainchipest;
More than 4.01x linux kernel;
2 x S2x + 1 x T2/C Hybrid tuner built-in;
Video out: HDMI and AV;
Support 4K- 2160p;
MPEG-2 / H.264 and H.265 Hardware Decoding;
HD HEVC / H.265 2160p60 Main-10 multi-format decoder;
1 x Smartcard Reader;
1 x Common Interface slot;
1 x USB3.0 and 2 x USB2.0;
SPDIF Audio optical out for digital bit stream;
Memory: 4GB EMMC NAND Flash and 1GB DDR3 RAM;
Support Timeshift, EPG Electronic TV programmes, Parental Control;
Support IPTV and Plugin Service;
OSD into many languages and graphics skins;
Webinterface, WEB Remotcontrol;
DISEqC 1.0, 1.1, 1.2, 1.3 22Khz and USAL's;
External power supply12V 2.5A.

Nota. La dimensione della memoria è indicativa della reale memoria montata sulla scheda del decoder: da menù è possibile vedere solo spazio parziale. Il produttore si riserva di cambiare dimensione della memoria a bordo senza preavviso.

Confezione.
1 x Zgemma H7s;
1 x Telecomando;
1 x Alimentatore con cavo;
1 x HDMI Cable;
1 x User Manual (inglese).
---